Contentious civil procedure concerning expropriation in Kosovo
Palavras-chave:
Expropriation, The Law on Contentious Procedure, The Law on Expropriation, Object of expropriation, The height of compensation, Final decision
Resumo
The right of ownership constitutes one of the fundamental human rights which enjoy legal protection by International Conventions, Constitution and respective laws. Besides powerful legal protection legal provisions have regulated also situations when this right shall be exercised in a limited manner. Expropriation of immovable property constitutes one of the legal restrictions in exercising the right of ownership over his immovable object known in legal theory as gaining ownership in an originated manner.Concerning this issue is important to be emphasized the fact that taking the right to property is done with an adequate compensation and according to procedure provided by law. In such cases there is a problem concerning fixing height of compensation for expropriated real estate when exists general interest and opposing interests of the parties regarding this expropriation procedure. The expropriation issue has been regulated by legal provisions also in the past, but due to the role and importance currently this institute has is paid increasingly more importance, therefore in addition to procedural provisions the Law on Contested Procedure contains, this issue had been regulated also by provisions of material character summarized in the Law on expropriation. Despite legal infrastructure regulating the issue of expropriation judicial practice had faced difficulties of different nature by means of which actions and omissions of courts is questionable legal security of subjects of law in civil-legal and administrative relations.
Downloads
Não há dados estatísticos.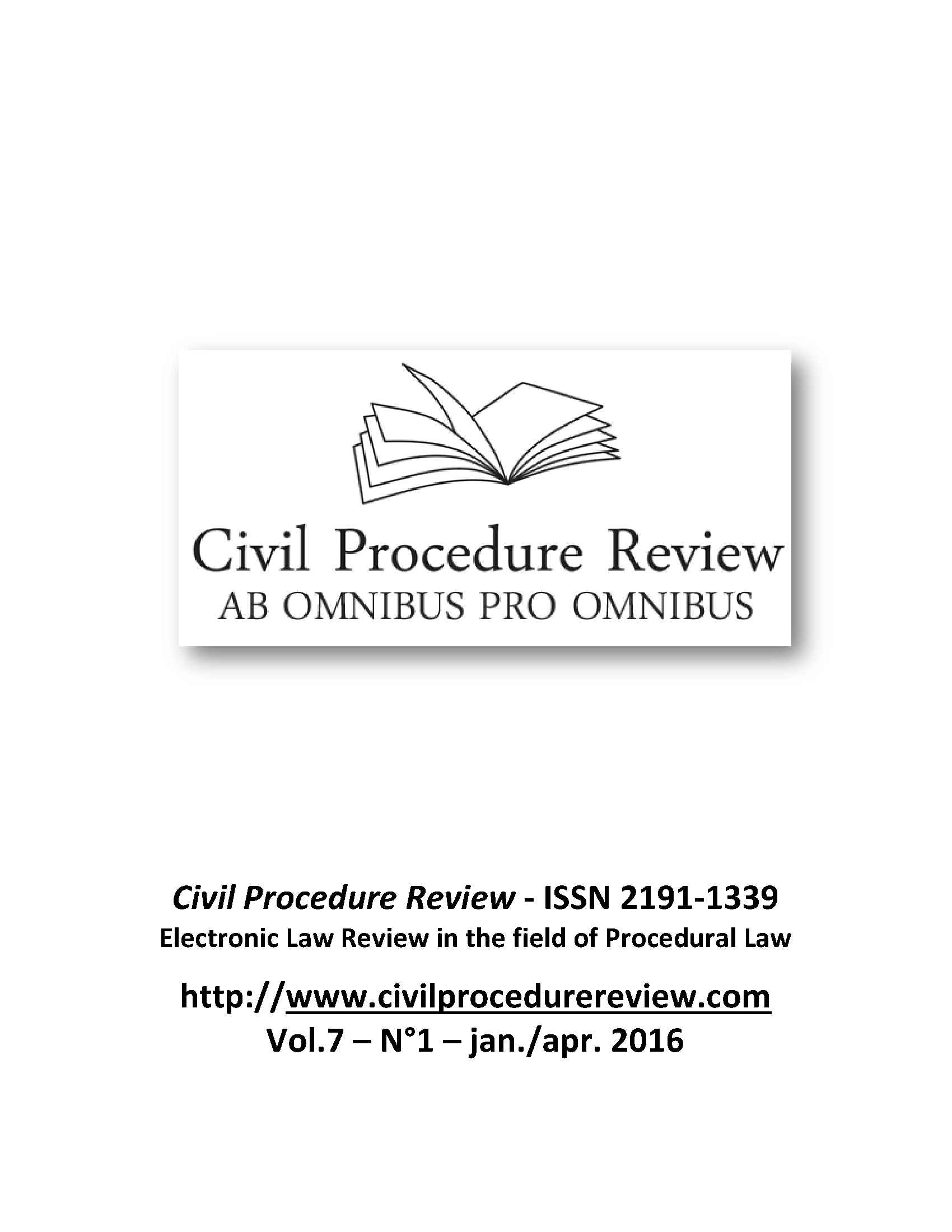 Downloads
Como Citar
QEHAJA, R. Contentious civil procedure concerning expropriation in Kosovo. Civil Procedure Review, [S. l.], v. 7, n. 1, p. 81–99, 2016. Disponível em: https://civilprocedurereview.com/revista/article/view/118. Acesso em: 28 nov. 2023.