Harmonization of Civil Procedure
First Steps of Ukraine to a Genuine European Area of Justice
Palavras-chave:
Harmonization of Civil Procedure, European integration, Judicial cooperation, Crossborder litigation
Resumo
The article deals with the ways of the harmonisation of civil procedure of EU and Ukraine in the light of the EU-Ukraine Association Agreement and the Deep and Comprehensive Trade Area, established from the January 1, 2016.
Downloads
Não há dados estatísticos.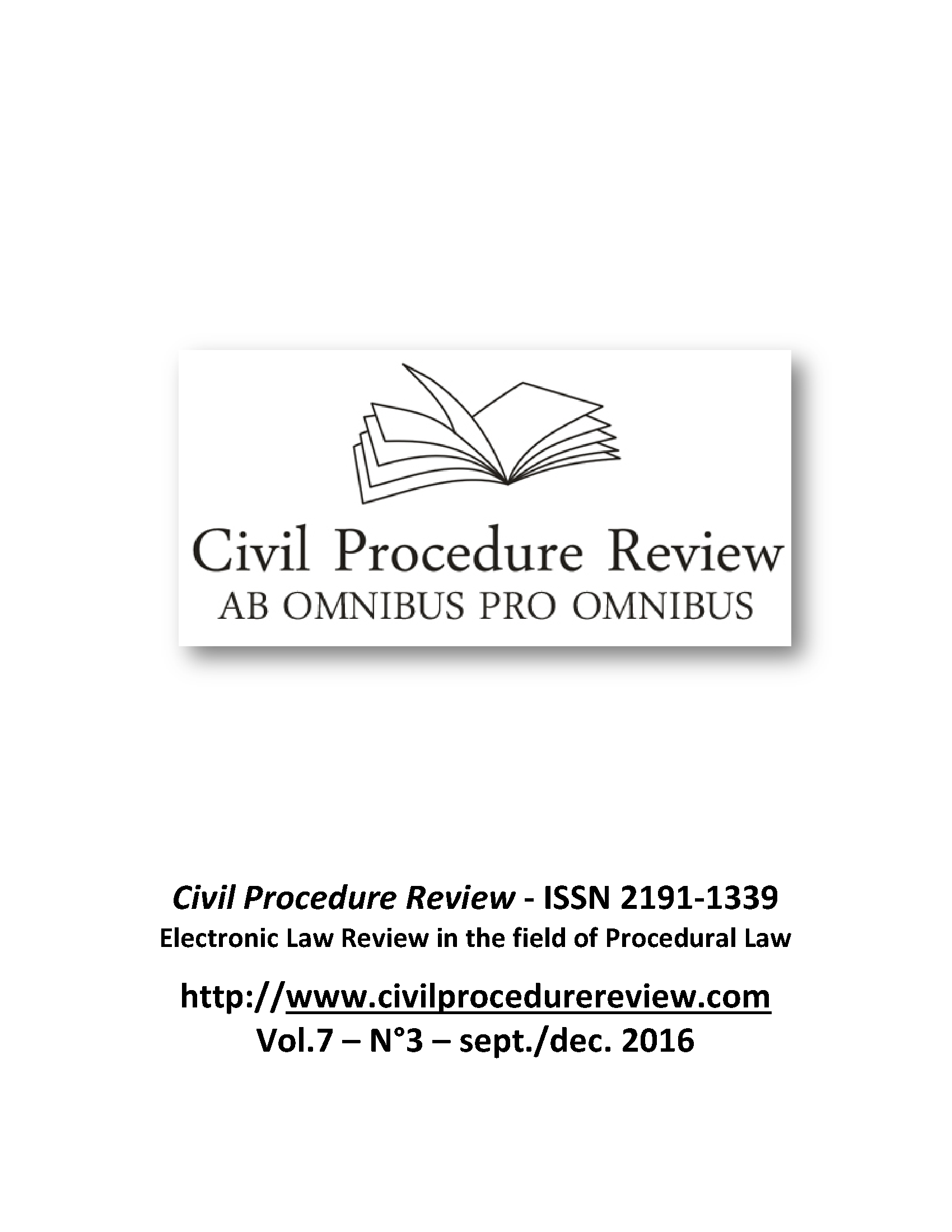 Downloads
Como Citar
IZAROVA, I. Harmonization of Civil Procedure: First Steps of Ukraine to a Genuine European Area of Justice. Civil Procedure Review, [S. l.], v. 7, n. 3, p. 100–118, 2016. Disponível em: https://civilprocedurereview.com/revista/article/view/133. Acesso em: 28 nov. 2023.