Small claims and procedural simplification
evidence from selected EU legal systems
Palavras-chave:
Small claims, Simplified procedure, Access to justice, Forms, IT platforms
Resumo
Most legal systems have a long-standing tradition of simplified procedures for the disposition of small claims. Obviously, the elements that qualify a claim as 'small' vary: the most significant one, meaning the amount of money at stake, reflects the economic situation of a given country. In any event, and regardless of the maximum sum that can be recovered, small claims are the claims that are most important to ordinary citizens. For if people had to turn to full-fledged litigation, probably many would relinquish their rights, being unable to bear the costs and the delays of a traditional judicial procedure. That is the reason why legal systems should provide inexpensive and expedited procedures for small claims if they really want to fulfill the promise of access to justice for all.  This essay examines the solutions adopted in France and Spain, pointing out that the use of easily available forms can make a big difference, as can also the accessibility of IT platforms specifically designed for the recovery of small credits. The state of affairs in Italy for simplified procedures for small claims is also addressed through a description of the jurisdiction of the Italian justices of the peace.
Downloads
Não há dados estatísticos.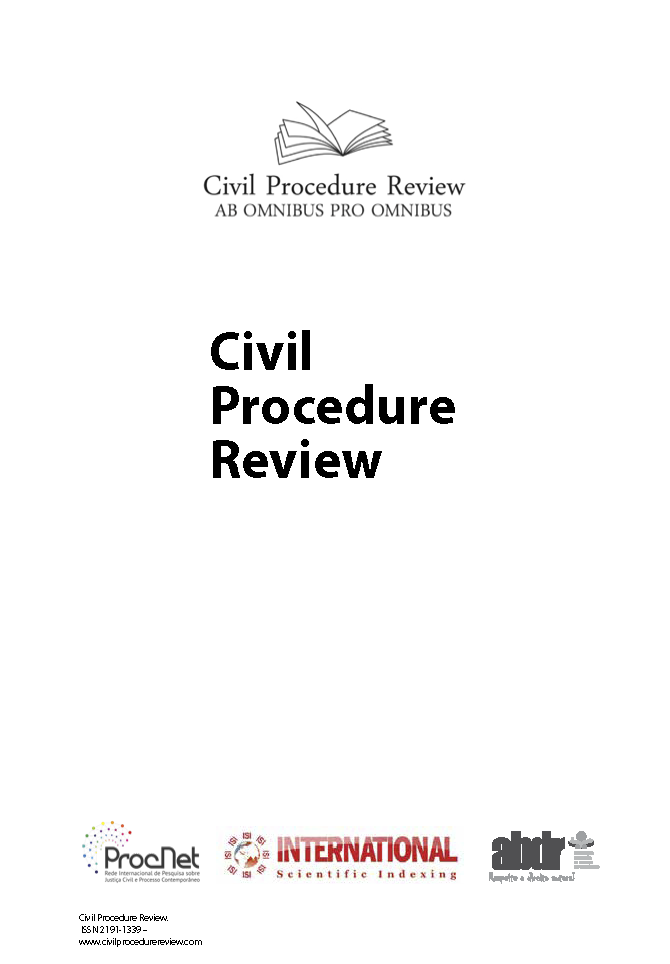 Downloads
Como Citar
SILVESTRI, E. Small claims and procedural simplification: evidence from selected EU legal systems. Civil Procedure Review, [S. l.], v. 10, n. 2, p. 41–52, 2019. Disponível em: https://civilprocedurereview.com/revista/article/view/189. Acesso em: 27 set. 2022.