Technology and fundamental rights in the judicial process
Palavras-chave:
Artificial intelligence, independence, impartiality, defense, evidence, risk assessment
Resumo
Before making intensive use of a means as relevant as AI in judicial processes, it is essential to reflect on its impact on fundamental rights. This paper presents a trilogy of rights that includes all the protection that the citizen must have before a court: independent judge, right of defense and right to res judicata. Through this trilogy the use of artificial intelligence
tools is analysed. Some tools are already being used or could be used in the proceedings, in particular with regard to the automation of procedures, drafting of judicial documents, risk assessment in interim measures and evaluation of evidence. The objective is to achieve the compatibility of technology with the protection of our main protection as citizens
Downloads
Não há dados estatísticos.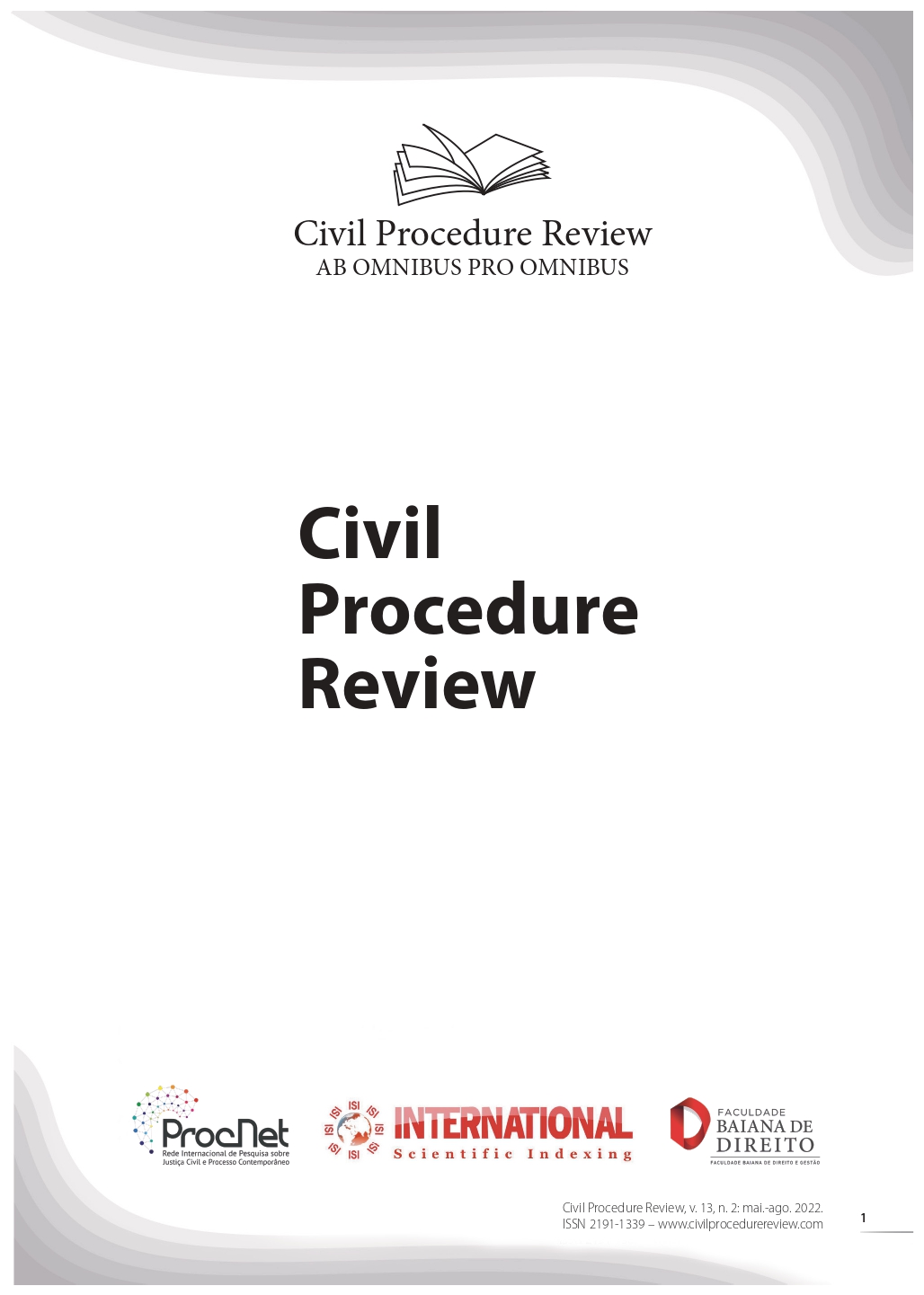 Downloads
Como Citar
NIEVA-FENOLL, J. Technology and fundamental rights in the judicial process. Civil Procedure Review, [S. l.], v. 13, n. 2, 2022. Disponível em: https://civilprocedurereview.com/revista/article/view/293. Acesso em: 26 set. 2023.