Impact of the ELI/UNIDROIT European Model Rules for Civil Procedure on national law – the case of Norway
Resumo
The article offers a first analysis of the potential impact of the new ELI/UNIDROIT European
Model Rules for Civil Procedure at the national level. Taking one of the Nordic/Scandinavian
countries as an example, the articles suggests that the Model Rules will come to influence
Norwegian civil procedure in three different ways: i) Influence on the interpretation and
application of the existing national law, ii) influence on future legal reforms and iii) influence
via the law of the European Union. In general, the openness and pragmatism of the Nordic/
Scandinavian legal culture is likely to facilitate the Model Rules' impact. Still, the extent of the
impact in concrete cases will depend on the perceived fit of the Model Rules to the existing
Code on Civil Procedure and its underlying aims and values.
Downloads
Não há dados estatísticos.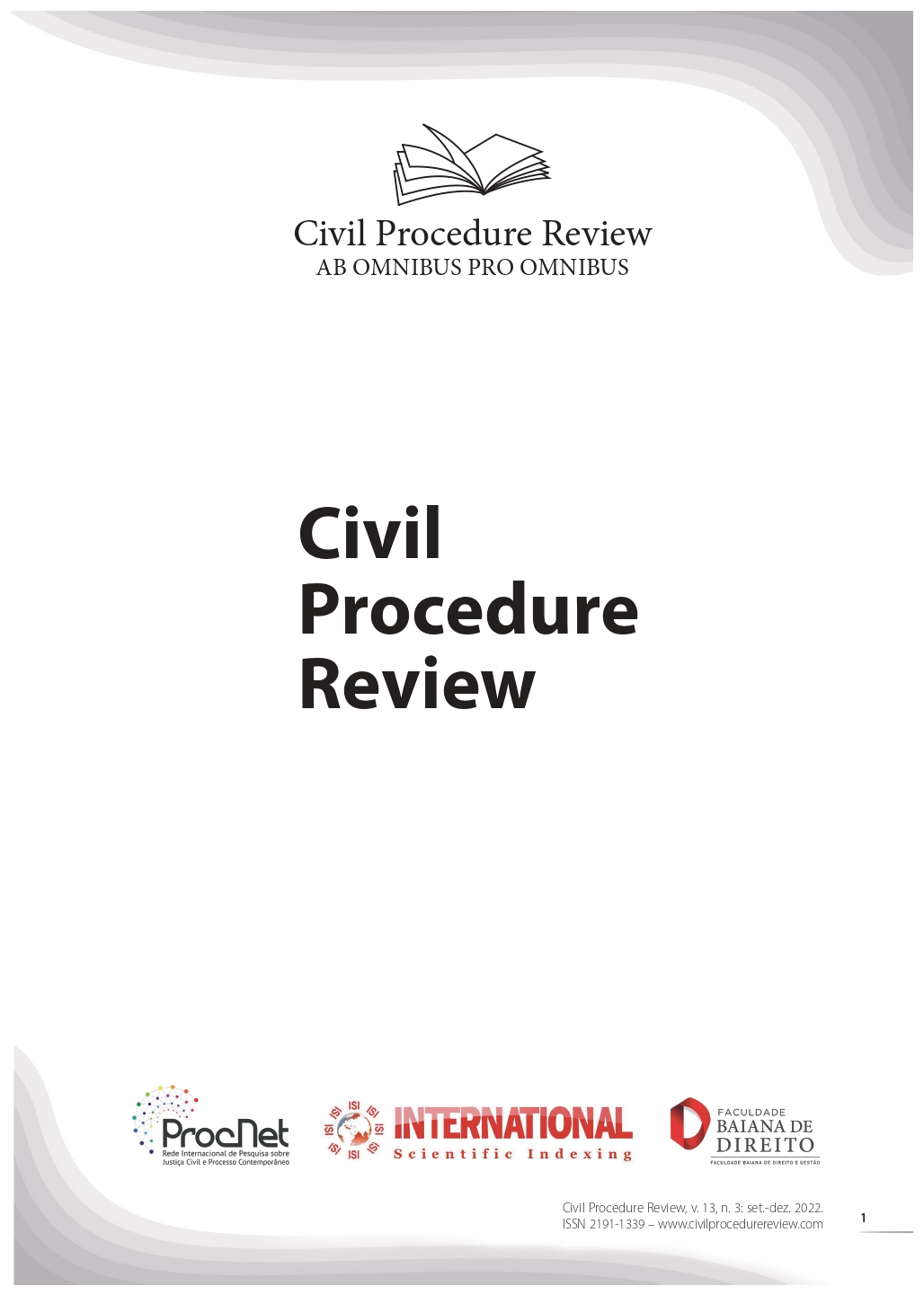 Downloads
Como Citar
FREDRIKSEN, H. H.; STRANDBERG, M. Impact of the ELI/UNIDROIT European Model Rules for Civil Procedure on national law – the case of Norway. Civil Procedure Review, [S. l.], v. 13, n. 3, 2023. Disponível em: https://civilprocedurereview.com/revista/article/view/325. Acesso em: 26 set. 2023.