Arbitration on family matters and religious law
a Civil Procedural Law Perspective
Palavras-chave:
Family matters, Arbitration
Resumo
The paper aims to discuss the limits and possibilities of family arbitration between common law and civil law. To examine which grounds eventually can bar the effects of awards on family matters, when they are governed by a religious law, we particular notice will be given to some European countries (Italy, German and France), which are commonly regarded as having Civil Law, and some US states, Canada and the United Kingdom, as examples of Common Law.
Downloads
Não há dados estatísticos.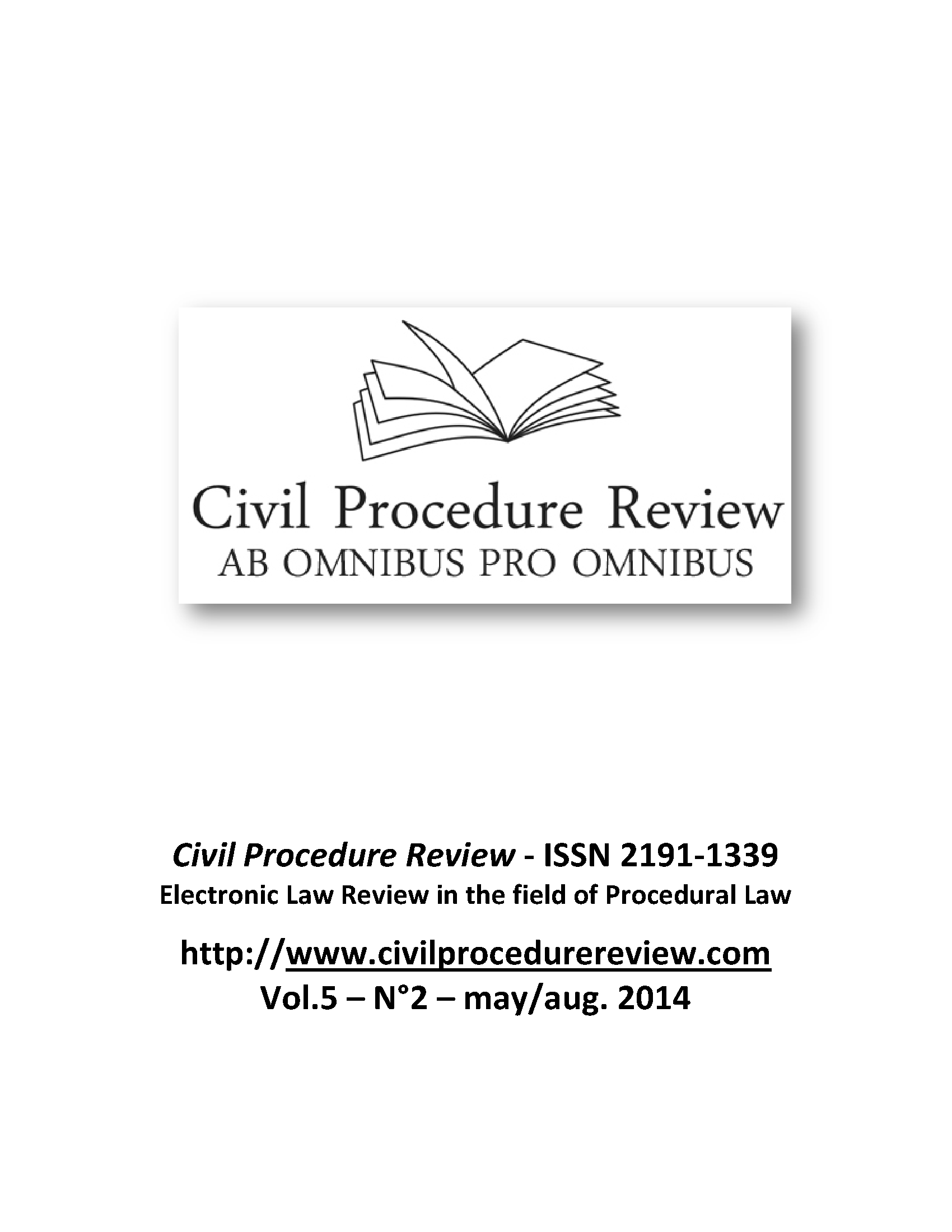 Downloads
Como Citar
BACCAGLINI, L. Arbitration on family matters and religious law: a Civil Procedural Law Perspective. Civil Procedure Review, [S. l.], v. 5, n. 2, p. 3–21, 2014. Disponível em: https://civilprocedurereview.com/revista/article/view/69. Acesso em: 26 set. 2023.